A few months ago, I read the Ars article on the new free mobile data service called FreedomPop. It's a WiMax hotspot that lets you tether up to 8 devices and use up to 500 MB a month for free. The only cost is $100 to purchase the hardware. The first few uses were monitoring the November election from my WiFi tablet while Lisa and I hung at the bar at The Vortex. We were there from the 2008 election, so it's sortof a tradition? And definitely good luck. I would also use it in hotels to avoid futzing with their $10/day WiFi. And it was very convenient for our Austin trip both at the airport (to supplement the all-but-useless "free" WiFi that's offered) and at the hotel or when kicking around town.
Sadly, when my car got broken into, my FreedomPop hotspot was stolen and I had to disable it. Based on how much I actually ended up using it and the fact that insurance was footing the bill, I decided to purchase a replacement. After a few hiccups with support, I was finally told If you wish to replace your lost device, you will have to order one from our website using a new email address. That's not an egregious request, but it's weird enough to stop me from ordering another. My old account still exists, but it appears to be in some nether-state of not-disabled/not-enabled. Before this, I'd sent three invitations from their web site. Two were recorded as sent, one disappeared, and none of them were ever received (sorry, Mason, Ryan, and David). For the time being, they seem to be floundering in their account management duties.
I wouldn't not recommend them, but I'd avoid issues with your account.
posted by sstrader at 4:48 PM in
Home Network & Gadgets
|
permalink
Austin
My first visit to Austin the beginning of Dec for a wedding (not mine). Took Thursday and Friday beforehand in order to soak up all that is, according to everyone I spoke with there, the only city in Texas a liberal would want to visit. My people indeed run a very nice burg. Thursday night was swank, 3-course dinner night at Congress. Post bar-hopping plans were cancelled due to too much good food. No matter. The next morning was donut breakfast at Gourdough's then a walk through the Barton Creek Greenbelt. The internet speaks of great swimming holes but, even though it was too cold for swimming, the creek was bone-dry. I learned later from a local at the wedding that the drought of the last two years hit the Greenbelt hard. Still, it was a nice, alien, southwest landscape to walk through.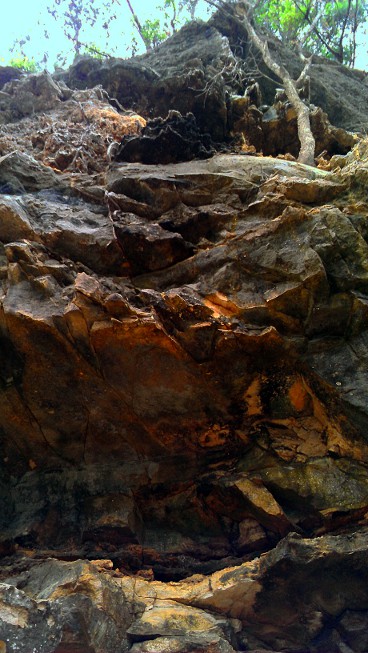 Continue to post-hike drinks at Trudy's (no food, still full from Congress and donuts) then on to the entertainment of the trip: a Doug Loves Movies podcast recording at the Alamo Drafthouse. Buy the podcast and you'll probably hear Lisa cackling at one point in the background! Sadly, they weren't doing their Trapped in the Closet Sing-Along while we were in town :-(. Wander the strip and people-watch until time for our second swank locale of the trip: drinks at Midnight Cowboy Modeling and Oriental Massage. Thanks to the name on the apartment buzzer that gets you into the bar, I now know who Harry Craddock is. More wanderings, eatings at a pizzeria, and drinkings to finish our undirected tour of Austin. On to the wedding.
We checkout of The Driskill in downtown Austin and drive to the Barton Creek Resort a few miles out. Beautiful, but to quote Al Czervik Golf courses and cemeteries are the biggest wasters of prime real estate. The wedding proper was at a ranch a few miles away and it was the pinnacle of swank for the trip. Among the appetizers offered before the wedding were a whole pig on a spit. I got to speak to many fascinating guests including a lawyer for Texas teachers unions. Usually, I attract rabid conservatives (one of the gay guests we were chatting with declared me at first sight as Mr. Conservative, so I guess I give off a vibe), so it was nice to be immersed in a gaggle of liberals.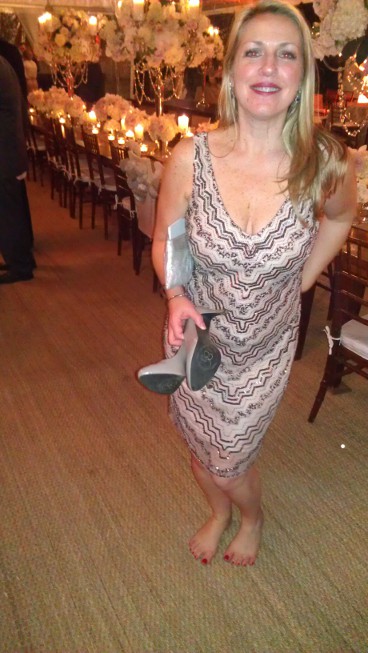 Sunday brunch with our only live music of the trip (I know, I know), a visit to Waterloo Records where I got a replacement copy of Tales from Topographic Oceans, then home.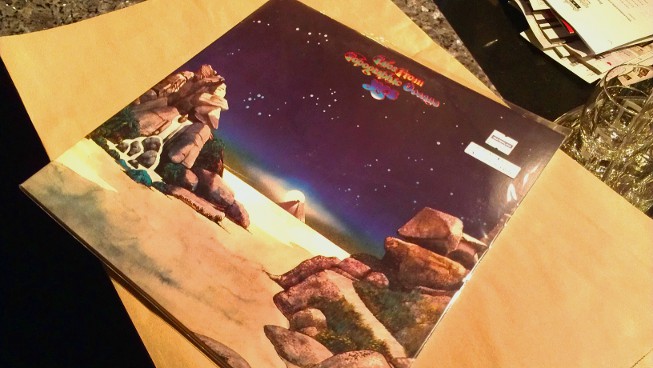 The Musical Box
Genesis tribute-band extraordinaire, The Musical Box, performed for the last time ever the seminal concept album The Lamb Lies Down on Broadway. As much as Einstein on the Beach--seen live in London at the beginning of 2012--this was an iconic work for me growing up. I'd always heard of TMB and their faithful interpretations, but never made the effort. With the range of music, costumes, and sets, this was a stunning show. Memorable: "The Lamia" where the singer was hidden within a glowing cloth tube for the entirety of the song; pulling off the metrically manic solos for "In The Cage" and "Riding the Scree"; "Cuckoo Cocoon" where the singer lies on stage with his head towards the audience during his flute solo. More than any concert, I'm sad I'll never see it again.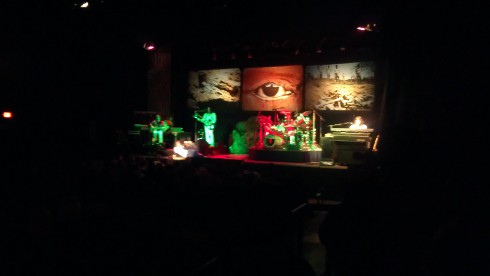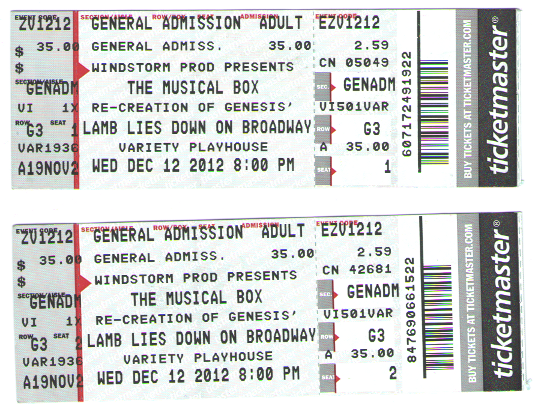 X-mas and New Years miscellany
The Cheatham's first holiday bash in their Decatur digs; my first holiday party with my current company; A Christmas Carol at Shakespeare Tavern; our (usually) annual holiday dinner with friends, this year at The Optimist; our soon-to-be annual holiday dinner with Bob&Lisa, this year at no246 in Decatur; annual holiday party at The Barry's. Special weekend in Blackberry Farm as a gift from the mom-in-law with the Foley family. Cold days in the mountains with fireplaces, amazing food, nano-brewery tour, and a failed attempt at our first geocaching foray. Finally, a visit to the Atlanta Botanical Gardens--my first--with Lisa and Theresa for their garden lights display.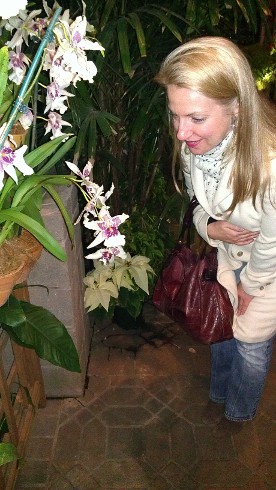 This is the first weekend in a long time that we're doing nothing.
Oh, and my 3-week-old car got broken into and is spending a week at the body shop. Fuck you, thieves. Fuck you in your anus.