8 June 2004
The transit has begun...
Today, I'm a geek. I've stayed up to watch the venus transit over a Webcast.
I've got images from:
1:25 AM 1st Contact (Venus enters the Sun's disk)
1:30 AM
1:36 AM
1:36 AM (full disk)
1:40 AM 2nd Contact (Venus is completely within the Sun's disk)
Saw 1st and 2nd contact, but because of the way they were filming, you couldn't see the halo of Venus's atmosphere in the dark region before it entered the Sun's disk.
It looked like a beautiful day in Athens (+7 hours from EST ... see you there in September) with the Exploratorium people narrating for posterity. Their site's getting beaten to death tonight.
The entire transit should last 6-1/2 hours (until ~8 AM EST).
See the pictures...
1:25 AM 1st Contact (Venus enters the Sun's disk)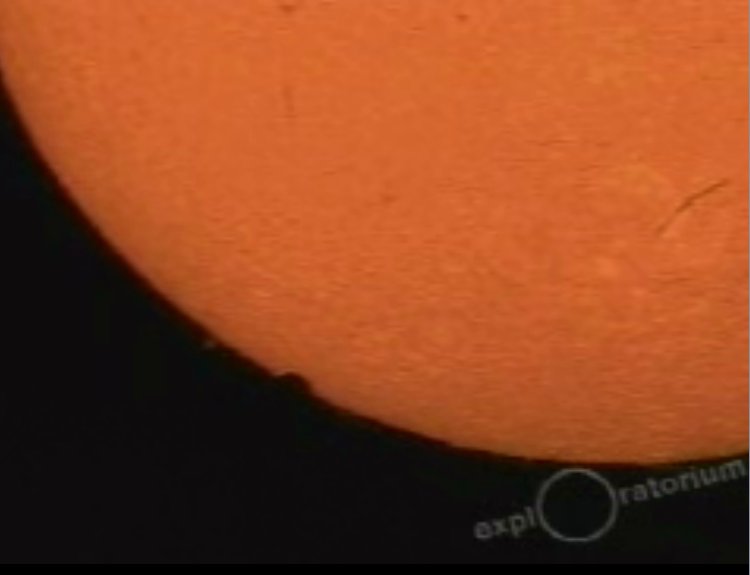 1:30 AM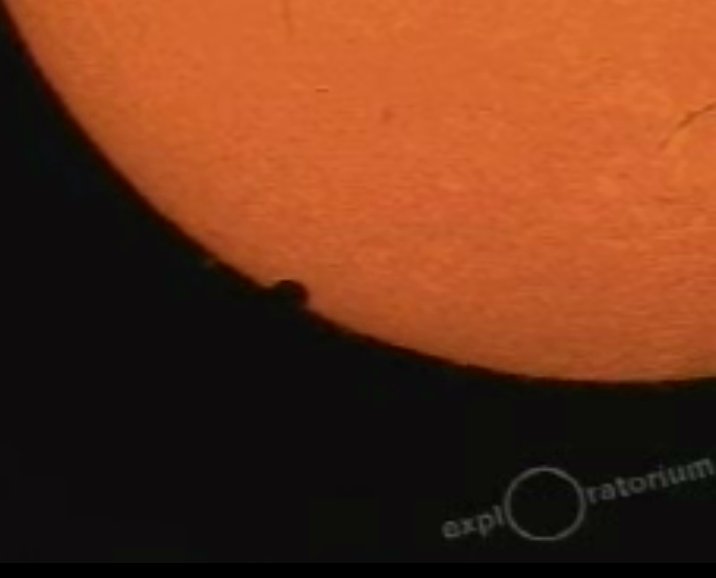 1:36 AM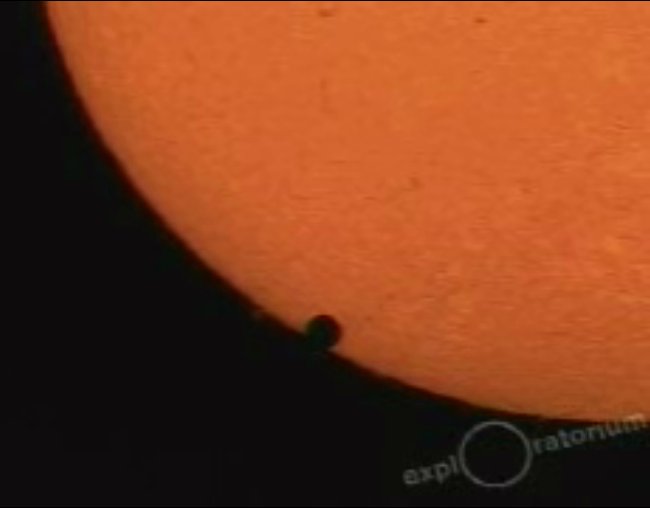 1:36 AM (full disk)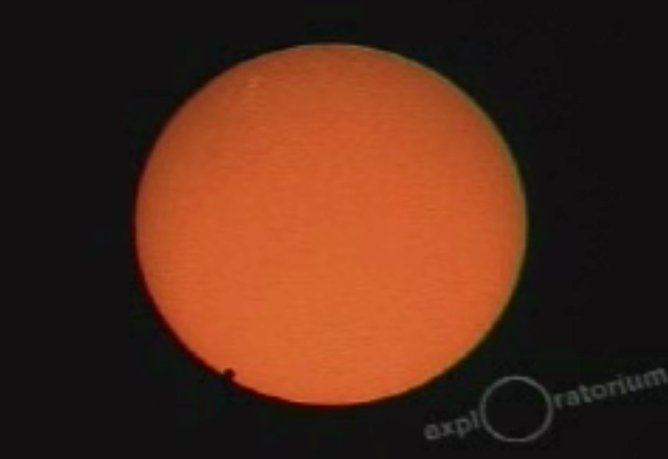 1:40 AM 2nd Contact (Venus is completely within the Sun's disk)