23 November 2004
Currently Listening To
I discovered Amy Beach's [Wikipedia] music at the public library back when I was in high school. New World Records published her Violin Sonata under the name Mrs. H. H. A. Beach--in the halcyon days of pre-feminism and pre-suffrage, women went by their husbands' names with the quaint 'Mrs' attached. Anyway, post-feminists re-branded her works and she's now herself again. She was part of the New England School of composers. I'm generally not a fan of early American music or art, but at around this period our composers start getting interesting. And I'm a sucker for this Romanticism.
The Kabao CD was handed out during his recent show at Django. A cool time was had by all, and now you can relive a few songs of that cool time.
Red is classic King Crimson from 1974 (30 years ago?!?). I can do without the free improv on "Providence," but the rest of the songs are models of creative rock composition. The mix of alto sax (?)--carried over from their earlier days too influenced by soft jazz--and noisynoisy guitar and drums is perfect. Some notable musical features: check out the diminished scale [Wikipedia] used in "Red" and the single-note solo played over a 13/8 meter in "Starless." Two sites provide analysis: King Crimson: Red - An Analysis by Andrew Keeling and Chapter Six: King Crimson III and Brian Eno from the online book Robert Fripp by Eric Tamm (who mistakes the opening scale in "Red" for the whole tone scale [Wikipedia], probably because of the tritone in the harmony). Correction: Mr. Tamm has below corrected my sloppy misreading of his analysis. In his book, he points out the whole-tone-scale root relationships. Subtle and different than my misrepresentation. Apologies.
I've been enjoying my recent acquisition of Kleptones music. They combine Queen and The Flaming Lips with various rappers by replacing the former's vocals with the latter's. It's called mash up [Wikipedia] for all you groovies out there. With these recordings, the pallid harmonies and limited song structure of rap is replaced with music that excels at both. The Yoshimi tracks contain the exact songs with the vocals replaced. The Queen tracks are more scattered and fragmented--The Kleptones create a new structure using Queen's harmonies.

Gaelic Symphony, Piano Concerto; Beach, Amy [Radio from the Ether]


Concerti Grossi Op. 6, Nos. 1 - 6; Corelli, Arcangelo


Three Song Sampler; Kabao [Radio from the Ether]


Red; King Crimson [Radio from the Ether]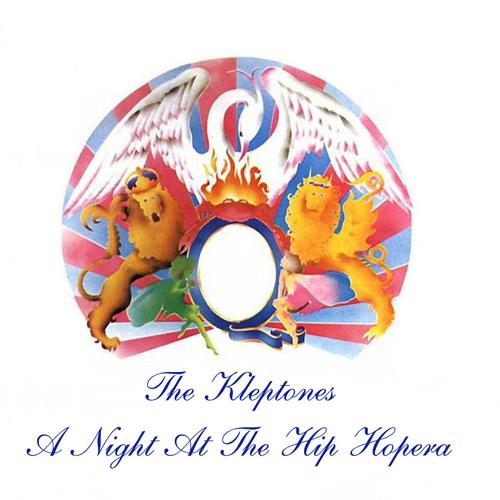 A Night at the Hip Hopera; Kleptones, The [Radio from the Ether]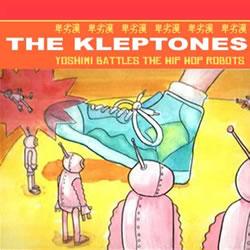 Yoshimi Battles the Hip Hop Robots; Kleptones, The [Radio from the Ether]