2 May 2005
Am I being too loud?
Over at my bro' and sis'-in-law's on Saturday. The nieces apparently thought I was too loud.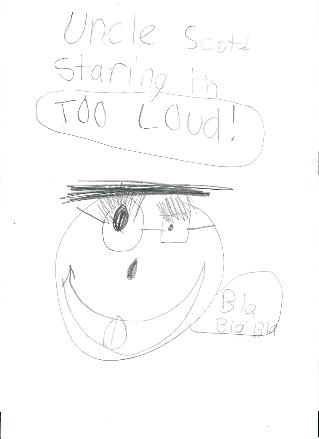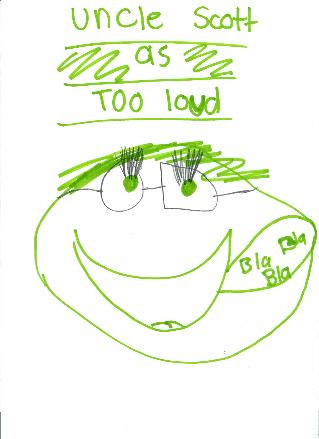 The loudness was confirmed the next day upon receipt of this email:
Uncle Scott, last night you were very too loud. Can you please try to be quieter. Plus also your nose is very too roundish. And one eye is bigger than the other.
I would have argued about the eye problem, but the drawings seem to confirm that fact along with a considerably diminished vocabulary.
Other entries categorized in

Misc

: