5 January 2006
Currently listening to
A year ago I started re-listening to I, Robot--within the first five albums that I ever owned--and it's really stuck with me. Early imprinting, I guess. It came back into my consciousness when, a year or so prior, a pot smokin' friend played it at a party. Apparently, not unlike Genesis' Selling England by the Pound which I learned from some art rock afficianados, Alan Parsons too is well paired with drugs. Who knew? Anyway, I don't own the CD (listening on Rhapsody) so I can't put it up on Radio from the Ether until I shell out the $9.90 (which very well could happen). I just wish that Rhapsody had Alan Parsons' Pyramid album too.
I know. I'm so gay.
Got the itch to revisit the Beethoven Quartets. I know and love the rawness of his early quartets, so I need to get more familiar with the middle ones. I can listen to one or two movements on the way to work if traffic's not heavy. CDs are in the car right now, so they'll get added to Radio from the Ether in a few days.
I knew the name Alan Hovhaness but had never heard any of his works. An Armenian-American, very tonal and pleasant. This music is so approachable, why are people listening to crap new age/wallpaper music when there are well-constructed modern compositions that are more pleasing and with greater depth? It's an old argument, and Hovhaness' works bring it back up (I've recommended Part and Gorecki for the same reasons).
I recorded the Liapunov and Scharwenka Piano Concertos on RadioWave on a whim. Late romantic, over-zealous. They should be fun.
Finally, I had first heard about Avet Terterian from the always-interesting Tim Rutherford-Johnson. Terterian completely freaked me out on first listening, so I took a break. I'm back and hope that the poor streaming quality doesn't completely destroy the sonorist subtleties of the works. (Oh, and that Wikipedia entry for Terterian was stubbed in by me before I had an account!)

I, Robot; Alan Parsons Project


Middle Quartets; Beethoven, Ludwig van [Radio from the Ether]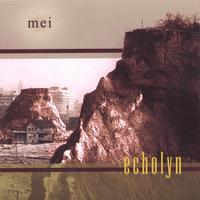 Mei; Echolyn [Radio from the Ether]

Symphonies: No. 2 Mysterious Mountain, Op.132, No. 22, City of Light, Op. 236, No. 49, Christmas, Op. 356, No. 66, Hymn to Glacier Park, Op. 428; Hovhaness, Alan [Radio from the Ether]

Piano Concerto No. 2 in E, Op. 38; Liapunov, Sergei Mikhailovich [Radio from the Ether]

Piano Concerto No. 2 in C minor, Op. 56; Scharwenka, Franz Xaver [Radio from the Ether]

Symphonies No. 1 and 2; Terterian, Avet [Radio from the Ether]