20 May 2009
Visa Black
The best aspect of this "economic downturn" has been less credit card junk mail. Today, however, I received my first in a long while: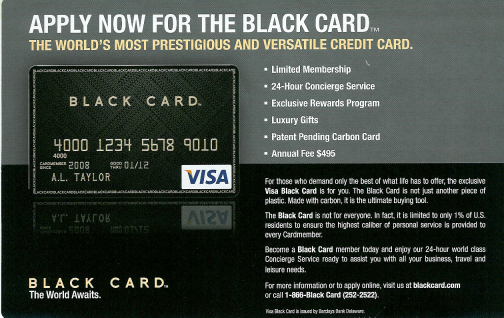 Yes, that annual fee is $495.
No, I will not be applying to reap the benefits of its 24-hour concierge service and patent pending carbon card.