4 March 2006
La Dolce Vita (5/5)
Not much to say that hasn't already been said. This was a gorgeous and gorgeously pessimistic film that fit nicely into its almost three hour running time. It shows the downfall of a journalist who mixes with the wealthy and shares in their decadence and directionlessness. The very final shot provides a nice and hopeful balance to the immediately preceeding scene of the lead hitting rock bottom. Very beautiful throughout. Mastroianni is stunning as the lead.
Almost as much has been said about the actress Anita Ekberg, playing an American movie star, as about La Dolce Vita. A wealth of images are available (some in the buff or in the almost buff) to illustrate what a force of nature she was, however, the most striking image remains from the scene of her and Mastroianni in the Trevi Fountain.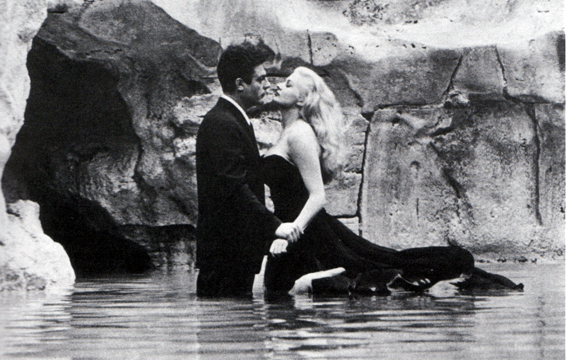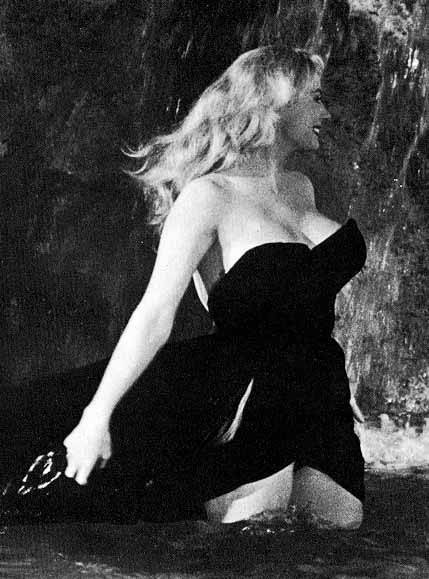 There are many groovy 50s tunes to enjoy, heavy on organ and bass. The most striking music was from Nino Rota's score: a short chorale-type piece that first appears when Marcello and Maddalena are parked in her car and meet the prostitutes.
Other entries categorized in

Cinema

: