28 March 2006
Where was I?
All roads lead to Dan and Alicia's wedding. Thursday was hanging with Dan and his Crazy Friends at Five Seasons in preparation for the Saturday wedding. I was the only one without a nick-name. Friday was the rehearsal dinner at their house catered by none-other-than The Varsity. I've never had so much grease flowing through my veins since, well, since the last time I ate Varsity. With The Varsity involved in your wedding, you qualify as Atlanta royalty. Brilliant. Lisa dressed from the future and then did a cowboy dance:
Wacky!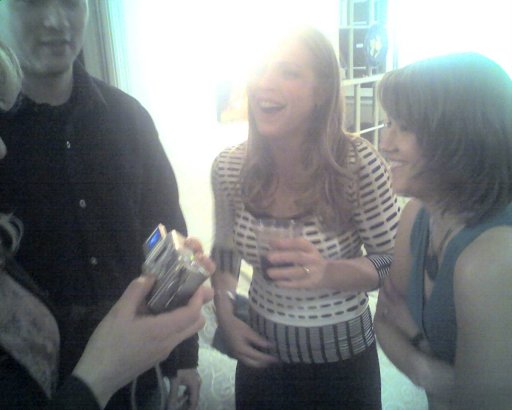 The wedding proper was on Saturday at Rhodes Hall, a wonderful late-Victorian castle (also described as Romanesque or Victorian Romanesque). A little cold for an outside wedding but very fun and always a good reason to get together with friends. Afterwards was continued drinks at Midcity Cuisine where I met the bartender, Bethany Marchman (a friend of friends at the wedding), who is a very accomplished painter.
Second wedding of the year with two more lined up. A personal best.