16 July 2007
Where was I?
Vacation day on Friday just for the hell of it. Lots of piano and reading. Braves that evening with Ivy and Jason. Front row by the dugout! It was cool but disorienting.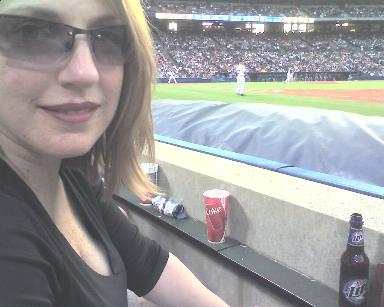 Saturday was Shelby's b-day with a VIP table at Opera (née 1150 on Crescent) where I executed possibly my best drunk signature ever: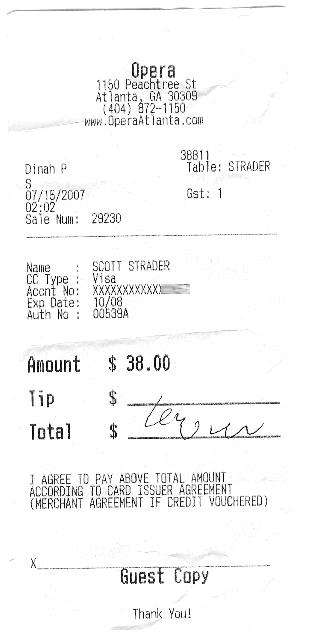 Sunday was a simple b-day dinner at Baraonda. Their halibut special was superb. No photo available.