6 February 2008
Where was I?
Ninth anniversary at Aquaknox in Buckhead. Awesome food and nice view. It was our first meal there and we scored. I had the mussels for an appetizer (a little meaty but fresh and great flavor in the white wine sauce and with enough crusty bread to appreciate the sauce) and filet mignon for the main course (with mashed potatoes and broccoli and a single teenytiny sliced carrot). Despite the meat-and-potatoes quotidian sound of the meal, the flavors were rich and telling. Afterwards was another experiment, this one not so successful, at Beluga. Lisa's comment, now iconic, was simply: "one drink and we get out of here before someone asks us to drop our keys in a bowl." And no, I'm not put off that no one did.
Cathy's wedding at the Episcopal church in the Highlands (Episcopal priests got my money for stand up comedy) and a fun and swankified reception at The Peachtree Club a couple of blocks up (and walk-homeable).
Watching Cowboy Bebop. I got the full 26 episode on 3 CDs for thirty-bucks. When I first watched one episode I was not impressed. Then, I gave it another chance and got sucked in to the nonsense/sincerity. It has the standard mawkishness of all Asian cinema, but with a clowning nature and some well-placed and vague plot points to hook you in.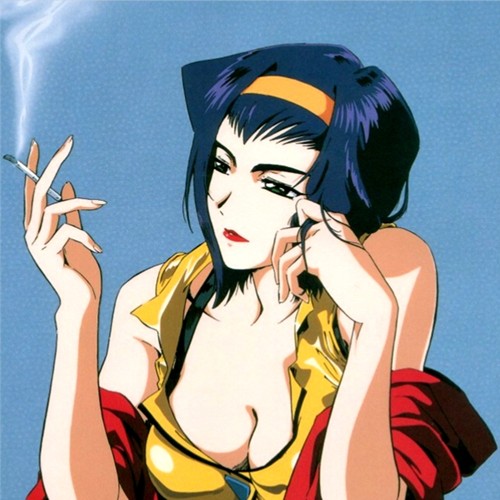 Listening to Yoko Kanno (although I've been over-listening and am ready to move on). She creates such an unbelievable variety of style that her skill scares me. Simply put: I'm jealous that I'm not her. I'll share the wacky photo that everyone else has: