7 September 2010
Where was I?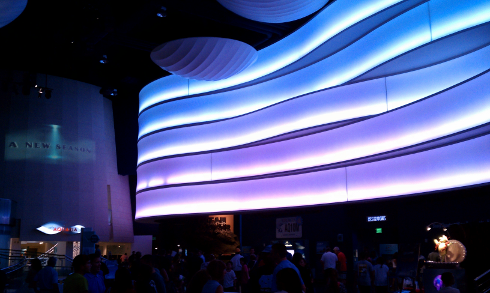 Busy weekend with guests in town and yet I still didn't (1) see any DragonCon shenanigans or (2) go to the Decatur Book Festival. Friday was the aquarium. It's been four years since we've been there so we were long overdue to return. The little sea worms (aka garden eels) were still as crazy lookin' for their sheer lol-ness: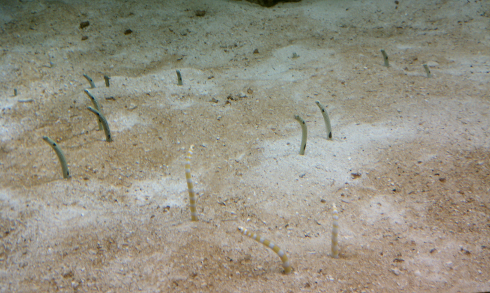 Saturday was an LSU party at the house. Drink of choice is the youth tonic stolen from The Publik House down the street, found the recipe online with the name berri ricky (?!):
2 parts ABSOLUT BERRI ACAI
1 part fresh lime juice
1 part agave nectar (or simple syrup)
4 parts club soda
Build ingredients over fresh ice in a highball. Stir. Garnish with a lime wheel.
In the words of Kramer: it's very refreshing. Me and my brother and Matt hung out then parted ways to go see Machete (aka Mah-cheh-tay) at Atlantic Station. Not the immersive retro weirdness that was Planet Terror, but still very quotable and violently and babe-tastic.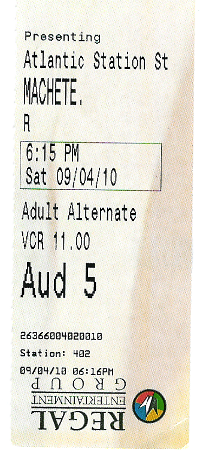 Sunday was long lunch at North of NOLA. Our first official meal there and it was outstanding. Sadly OTP and so too distant for frequent visits. Mary and Lisa enjoyed themselves more that it appears: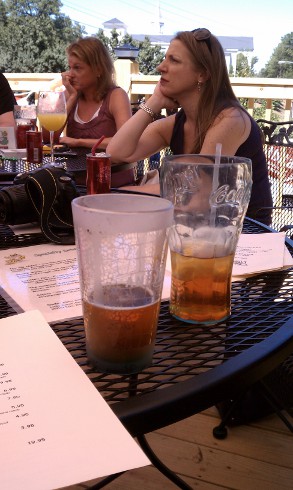 Monday was brunch at Flying Biscuit in Candler, a farewell to all, then the first two Red Riding movies on Netflix streaming. Oh, and I went for a jog and probably got a stress fracture in my right foot. After next Monday's podiatrist appt, I'll probably be spending the next two months in a walking cast. :-(
Oddly, two new restaurants in Midtown were closed all weekend and so we had to cancel plans for both of them. The Publik House next to The Fox and Noon on Crescent Ave. gave up some of the busiest foot traffic days of the year and made us redirect people elsewhere. Come on, guys.