17 October 2010
Where was I?
We took a trip to Boston Thursday September 23rd through that Sunday, prompted by Lisa and Natalie's 1/2 marathon in Hollis, NH (the Applefest Half!) and the fact that the last/only other time were were there was back in January 2000.
We arrived on Thursday late afternoon and rambled around (stopping at J.J. Foley's Bar and Grille, natch) until time for her b-day dinner at No. 9 Park just a few blocks from our hotel. It was quite swank-tacular and had the perfect intimate atmosphere. Lisa had the monkfish+oxtail and I went with the pheasant. We had intentions to try each others' but each dish was complete on its own.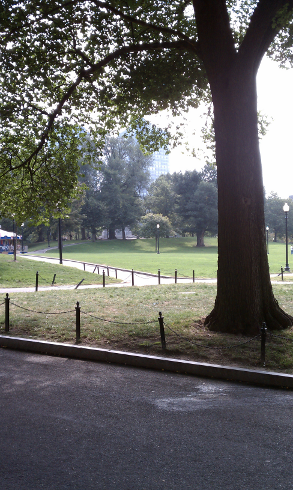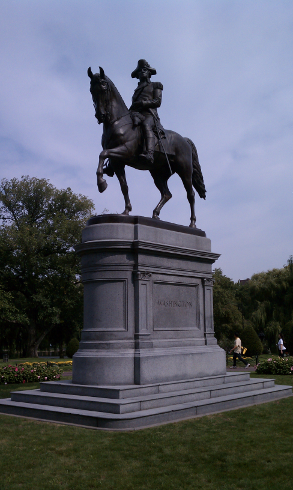 Friday was a walk through Boston Common and then a late breakfast at Paramount Deli (recommended by our plan A restaurant who had stopped serving at 11 AM). Another restaurant success. Paramount appears to be family run and watching the cooks reminded me that I could never cut it in the restaurant industry. Good food set us up for a long day on The Freedom Trail. Midway were drinks at a nice little cafe called Caffe Graffiti.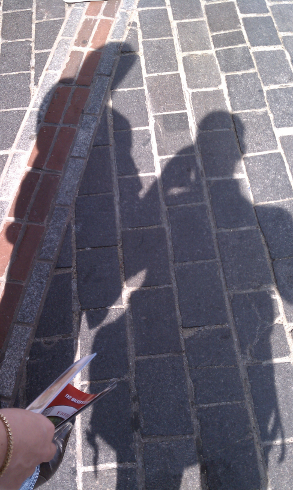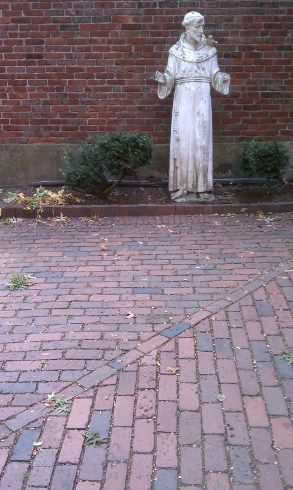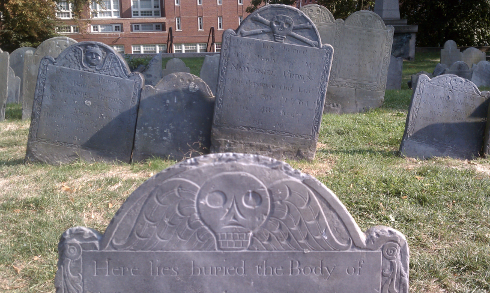 Evening was dinner Giacomo's in the North End, recommended by an ex-coworker. Great Italian/seafood with a long line out the front that moved quickly despite the small interior. After dinner, we cabbed it to the south side to see Tom Stoppard's The Real Inspector Hound at the Plaza Theatre in the Boston Center for the Arts. The Stoppard was a twisty, whodunnit farce complete with faux audience members who eventually got caught up in the murder investigation. Wholly enjoyable. Before and after were drinks at the nearby hipster bar, The Beehive, where we chatted with some conservative guy from Hawaii who--and this happens to us often--was somehow under the impression that we were fellow travelers on his Tea Party trip. Evening ended at our hotel bar, The Elephant and Castle.
Saturday we drove to Hollis for the 1/2 marathon. Fall in New England--and I have no idea if this is some new mania--is hot as hell. I think I counted three runners taken away in the ambulance as I got sunburned waiting for Lisa to finish. Dinner back in Boston/Cambridge at Oleana. Turkish, small plates, and very good. Try the octopus and falafel.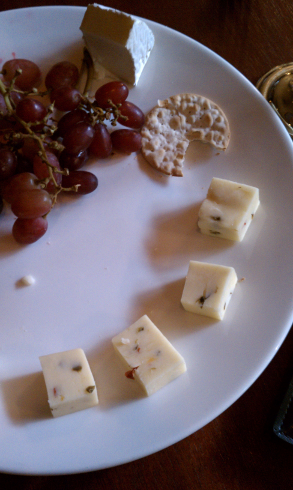 The trip ended on Sunday with a walk down the Charles River where I saw a violinist off in a secluded grove practicing what sounded to be a Tchaikovsky piece, lunch at Parish Cafe, and the purchase of a few books of Brecht and Max Frisch plays in German from a used book store.