15 November 2010
Mutants and dwarfs
[ 3/5 | IMDB | Rotten Tomatoes ]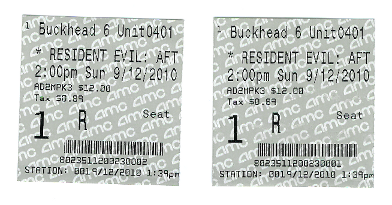 Back in September we went to see the fourth Resdient Evil movie (Afterlife!). In 3D (!!). The same 3D technology used for Avatar (!!!). Needless to say, you need to like this sort of thing to like this sort of thing and even then you may not like *this* sort of thing. The 3D was very attractive and the monsters were garish enough. Major marks against it for characters less endearing than in previous entries, and plot holes--in a genre that refuses to acknowledge the existence of plot holes--that were inexplicable. Still, it was everything you need in a cinema/drafthouse/3D experience.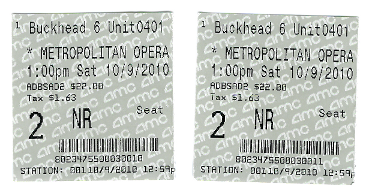 Also at the Buckhead Fork & Screen. The Met simulcasts their operas, and with the Ring Cycle being performed this season we decided to try it out. The cushy seats and wine and light food at F&S is perfect for a 3+ hour opera, but the close quarters make reading the subtitles nearly impossible. Get there early and choose a table at the front of a tier. The backstage preview they broadcast before the performance was a nice addition. Hearing the Rheinmaidens casually riff their parts as they get comfortable with an uncomfortable set was fantastic.
Walkuere is May, but before that is Nixon in China in the middle of February!