30 July 2012
Where was I?
Last year's and this year's Peachtree Road Race numbers: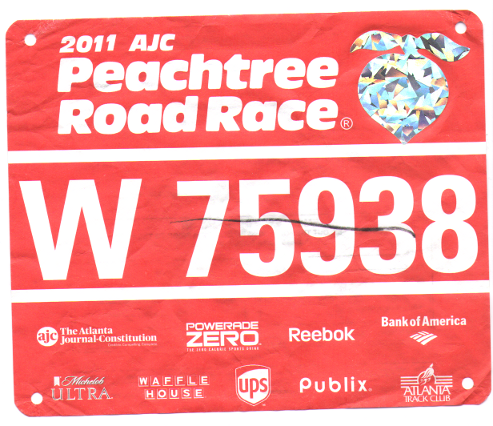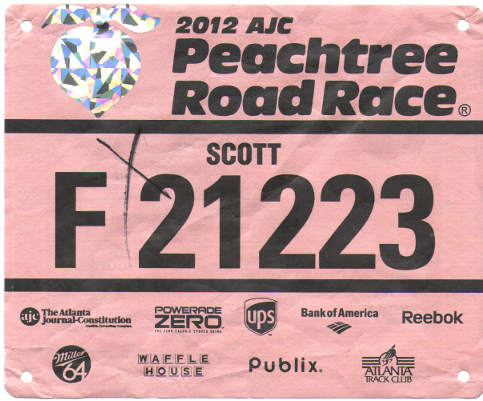 [ updated 24 Jul 2013 ]
Found the pics from online: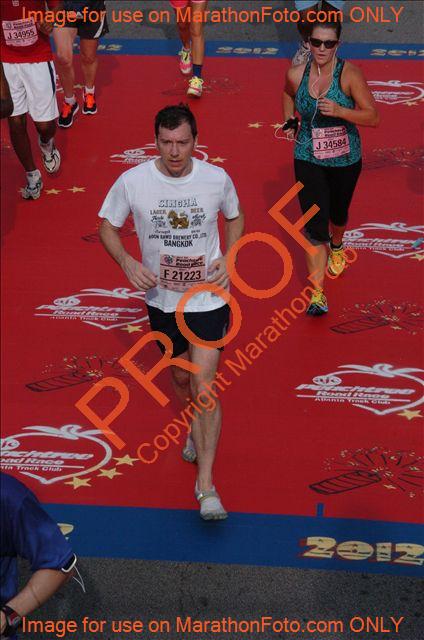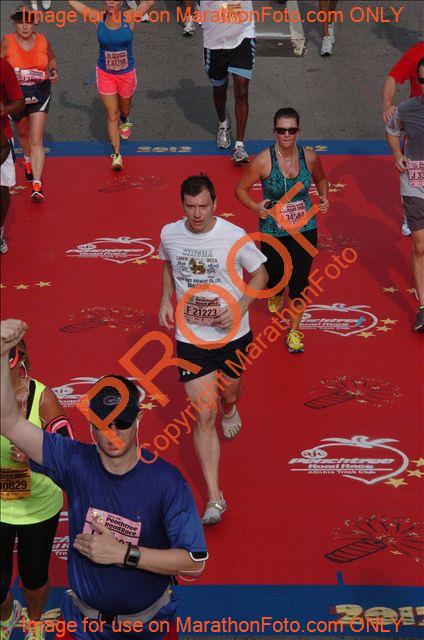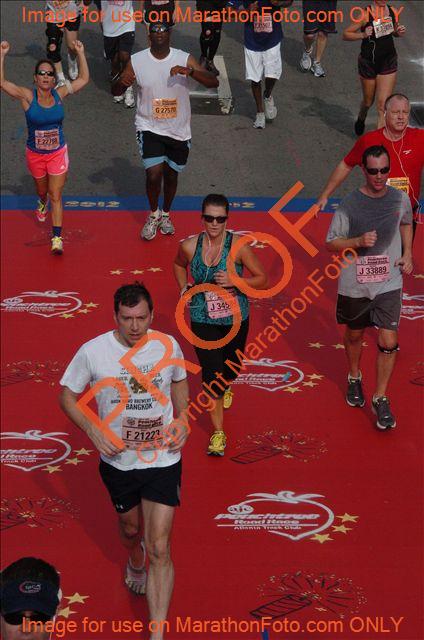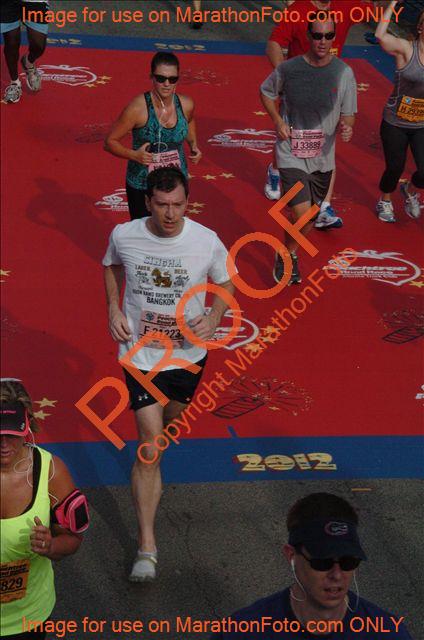 Had a personal best with 55:18 this year and so have gotten cocky enough to sign up for a half marathon in Asheville, NC Sept 15th. It will be my last run with the 2+ year-old Vibrams. They've held up very well, but it's time for a new pair!
Lisa & I somewhere doing something stupid: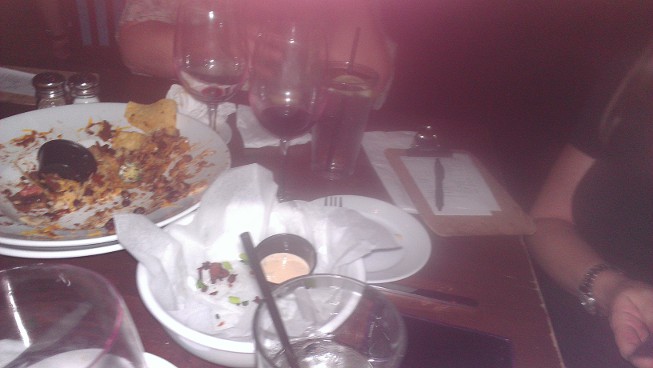 Fish at One Eared Stag for my b-day and some wine after more seafood at Lure Midtown for my sis-in-law's b-day a few days later: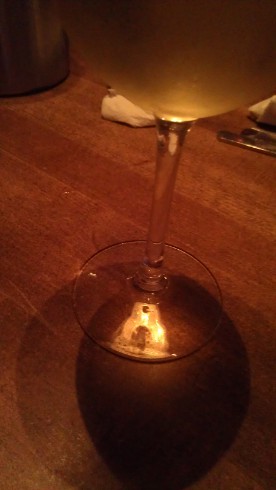 Second annual trip to St. George Island with my bro and his wife's relatives all last week. We brought the last bottle of wine, Clos Pegase, that remained from a Napa trip we all went on 13 (?) years ago. Just really, really, good. Crazy crab shell from the beach: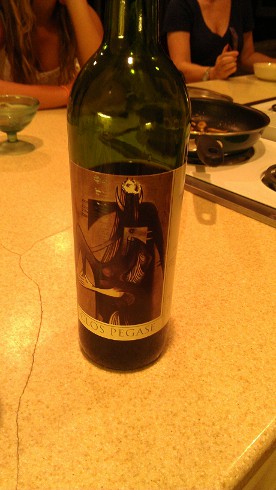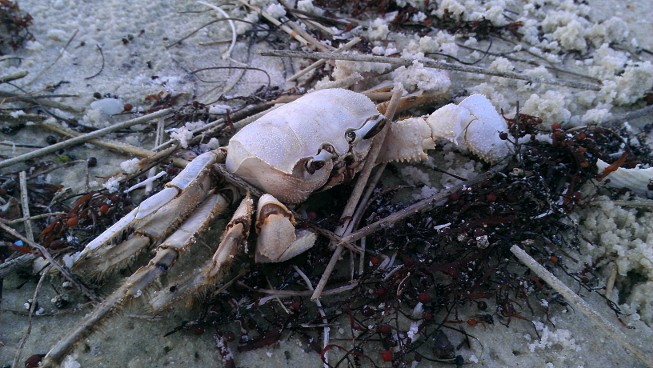 Ah, the cruelty of Nature! etc. etc.