17 December 2008
Where was I?
Saturday the 6th we had our 2nd annual Christmas dinner in town with friends at Floataway cafe. We had a nice room with a big table for us and another table with a group that was--and I'm not making this up--much louder than us. Lawyers, I think. We hadn't been to Floataway for many years and it's only gotten better. Much warmer atmosphere than I remember. Guys: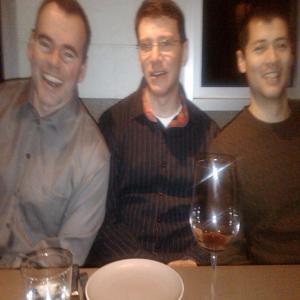 Girls: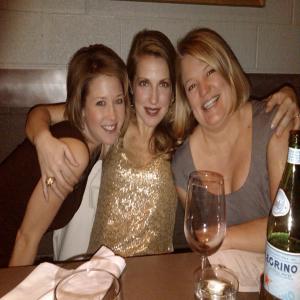 The room we ate in had an awesome, minimalist photo of a cloud:
After was drinks at Beleza. Here're our Floataway waitress and Beleza waitress (with a broken finger!):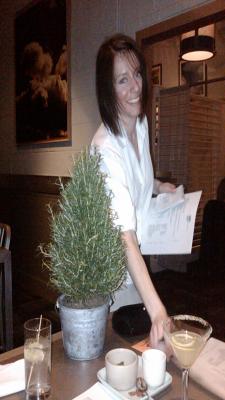 This past weekend was the 5th (?) annual Christmas party in Asheville that Natalie and Frank throw (only record is of the 2005 party when my car's battery died just as we were about to leave on Sunday). Drove up with Mary Miller; met everyone for a nice Friday night dinner at another b&b; then hiking Saturday morning(-ish) at the wonderful DuPont State Forest. Many nice trails, and you can get right up to the base of several waterfalls.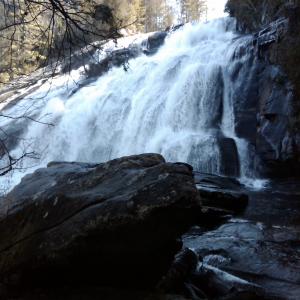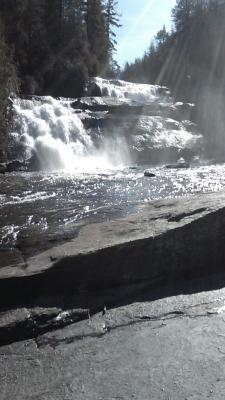 Lisa & I: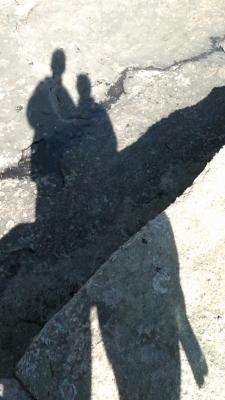 Party Saturday night and financial advice from Frank (now daytrading) Sunday before the drive back and then farewell dinner with Mary at Cypress Street (per usual).
Yesterday was Jack's funeral: