29 September 2009
Where was I?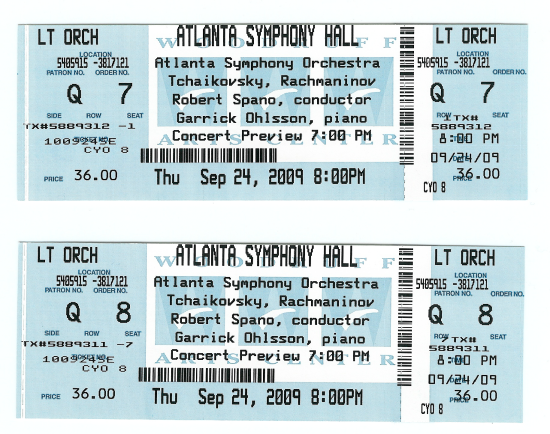 Lisa's b-day at Dogwood just down the street last Wednesday. Nice space, nice waitress (we loved the recommendations), and great food. ++ Would Go Again. The next night, since Lisa had plans for an LSU game in Starkville over the weekend, was a rescheduled ASO concert from Saturday. All the better since Thursday was the opening night for the season. Our photo on the red carpet taken from the ASO's Facebook profile: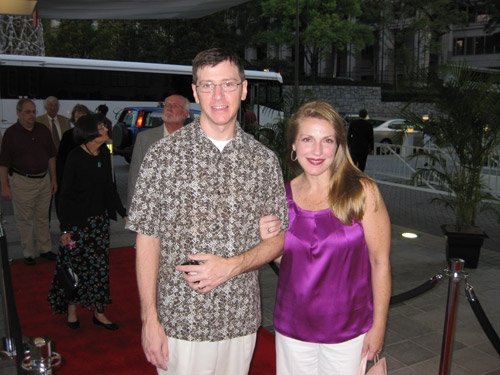 Tchaikovsky continues to surprise me. A composer I used to dislike, maybe my Old Age is helping to reveal a character I hadn't heard before. Also, Garrick Ohlsson on the Rachmaninov 3rd; the orchestral writing is not much, but the piano work is an outstanding show piece. How many times have we seen Garrick Ohlsson now?
I was a bachelor for the weekend and enjoyed many a movie. Other than Days of Wine and Roses, watched the Danish flick Pusher (3/5) and some less notable anime. Evangelion 1.0 is playing at the Plaza this week, so I might try to see that.