31 August 2014
Where was I?
Cinema: Army of Darkness at Plaza Theatre the 8th of last month and Texas Chainsaw Massacre the 22nd of this month. TCM reminded me of movies from the Drive-In Cult Classics collection that I had picked up back in 2011. At times, the movie was a crazy assault to the senses: abrasive soundtrack, exaggerated malevolence. Guardians of the Galaxy at the beginning of the month (!!!). Must go see it again.
Music: The Musical Box performing Selling England by the Pound at Variety Playhouse the 24th of last month. Great follow up to seeing them do Lamb Lies Down on Broadway January of last year. Was blown away when the lead singer started the narrative that I knew would lead in to Supper's Ready. Really just a wow night, and ended at The Vortex in L5P with death metal fans from a show at the Star Bar.
Travels: Lake Tullahoma, TN the weekend of July 18th. Fourth annual trip to St. George Island the end of July. Second semi-annual trip to Lake Keowee the weekend of August 15th.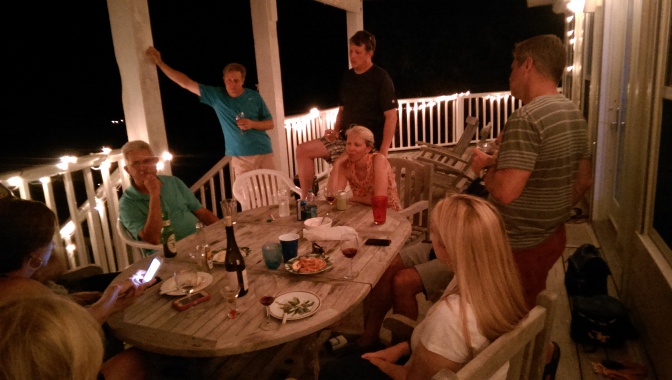 Started new job in Buckhead on the 4th! Commute is now Marta and reading or Vespa-ing on nice days.