23 December 2009
Where was I?
Big Thanksgiving todo last month at my brother & sister-in-law's. Lisa posed with my niece and her (my niece's) friend:
House-warming party at the beginning of the month at Ivy & Jason's new mansion OTP. The next day I tried to get Lisa to get some antlers but she wasn't studying me:
Yearly holiday party in Asheville the weekend of the 11th with Shelby & Robert. We had big plans on hiking Saturday morning like last year, but with the 20-degree, damp weather we did a lap around the lake and then scurried back to our bed & breakfast.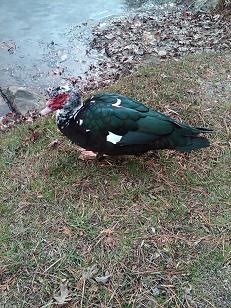 Ugly duck.
Scary serpent.
Plan B was to wander around Black Mountain (where we actually stayed, near Asheville) and inject some money into the local economy. A robot and alien were purchased: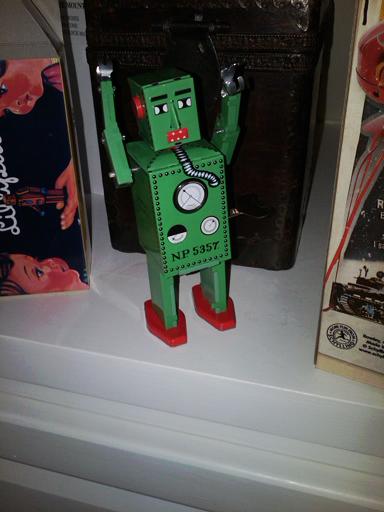 Yearly dinner-with-friends at Miller Union. It's a small restaurant with tables set back and somewhat isolated yet still with an open feel. Very nice layout. Our waitress was Hungarian and grateful that none of us had names beginning with a W. I almost got everyone in the photo via the mirror:
Now let's go to Vegas!