11 September 2010
Car radio
My 2002 Beetle came with a cassette player. That must've been relatively standard eight/nine years ago, because I remember getting a free cassette when Herbie Hancock and the Headhunters opened for Dave Matthews at Chastain (?). The B side of the Headhunters cassette had John Scofield playing with Medeski, Martin, and Wood. There was much funky goodness that got lots of play in the beetle.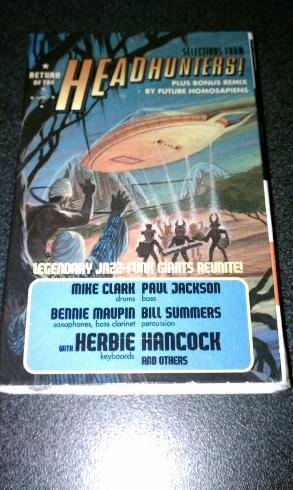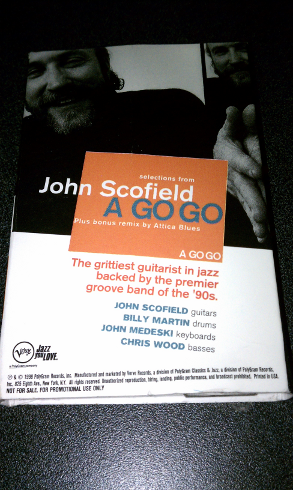 Side A:
Funky Hunter (6:57)
PP Head (3:46)
Skank It (Future Homosapiens - live mix/breakbeat club version) (6:37)
Side B:
Boozer (5:26)
Jeep on 35 (4:28)
A Go Go (Attica Blues Morphed Schofield [sic] Mix) (6:32)
Around the same time, I would listen to Live365 and recorded several classical stations onto cassette for car-listenin' (laptop -> stereo + cassette deck). A few years back I started to listen to podcasts in the car (MP3 player -> cassette adapter + phone jack). A year or so ago I wrote some PHP pages to allow me to dynamically build streaming playlists at work and access my MP3s at home. I could browse by artist and album and select tracks from them to build the M3U. That worked beautifully for a while, but for some reason my upload speed at home has slowed enough to prevent streaming. I've had mysterious (aren't they always?) network issues possibly related to updates on my Ubuntu web server. Navigating those pages from the phone was tricky anyway. Starting with my Storm and continuing with my Android (HTC Incredible), I've used Pandora to listen in the car.
A couple of days ago, I found StreamFurious in the Android App Store. It allows you to stream from a list of PLS stations including SHOUTcast and public radio stations. Finally, WNYC in my car! I hope to get some combination of RadioWave with StreamFurious working eventually.
Other entries categorized in

Phones

: