11 March 2009
Where was I?
Trying to keep track.
Valentine's Day was dinner at home where we cooked mini-beef Wellingtons with mixed vegetables. Our first time using pastry dough, so it was wayyyy too much but still good. Paired with a 10-year old Barolo given by the mother-in-law originally intended for our 10 year anniversary but moved to two weeks later. A rare and perfect pairing. Plans were for homemade McFlurries after but as usually dinner was completed rather late and there was no need for dessert. Flick was The Rocker. Nice enough.
End of Feb was the loss of more friends from work. Claudia and Deepthi will be missed but I suspect will keep in touch. There was a flood of activity on LinkedIn during that period, but now we at least have a means to find each other.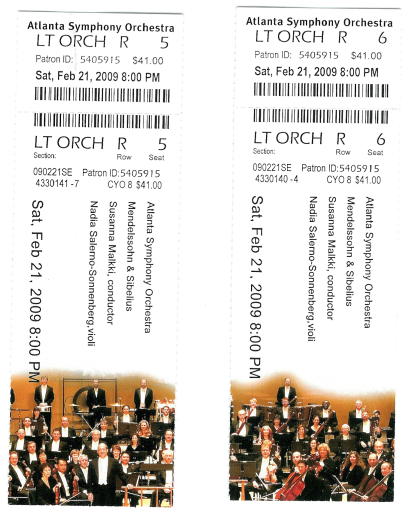 The 21st was Nadja Salerno-Sonnenberg performing the Mendelssohn Violin Concerto at the ASO. She was bouncing and swaying all through the piece. The first time I've seen her in concert and very active. Audience responded well! Drinks before at Table 1280 (always recommended for hangin' out) and after was late dinner at Trois' bar--we had tried after the last concert but they were closed. Awesome bar food! I had some sort of beef tip+aus jus and thin fries. Forget what Lisa had :-/
The 27th was a Friday dinner with friends at Serpas, new restaurant. The chef had done time at Mitra down the street from us and the menu was as expected: every dish had unique flavor. Definitely 5/5.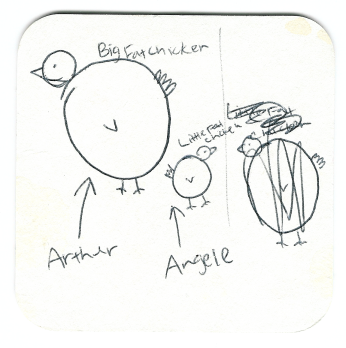 Last Friday (May 6th) was a CD release party for Howlies at Star Bar. I had to miss it because of volunteer work (with which my last two months have been filled) but dinner at The Porter Beer Bar was delicious. Lisa and Shelby said the mussels were the best they'd ever had. Next day was Watchmen [ 4/5 | IMDB | Rotten Tomatoes ]. The wait was worth it! I hope to get the director's cut when it comes out to enjoy what I hope will be a 4 hour version. Well done, even with the garishness.