26 February 2012
Where was I?
Places I'd forgotten about until I cleaned up my desk this afternoon: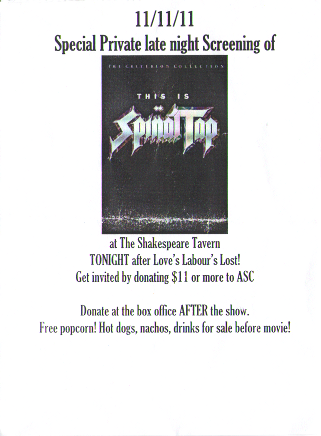 Celebratory screening of Spinal Tap at Shakespeare Tavern on the 11/11/11 anniversary. Pair with their walk-through of Two Gentlemen of Lebowski for silliness.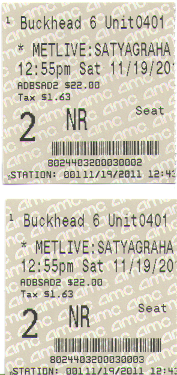 Break up our Met season of Wagner's Ring with Glass's Satyagraha. This was one of the most moving productions I've ever seen. Satyagraha has been my favorite opera on score along. Seeing it, and with such and inventive set design and puppetry, was a dream. NYTimes review.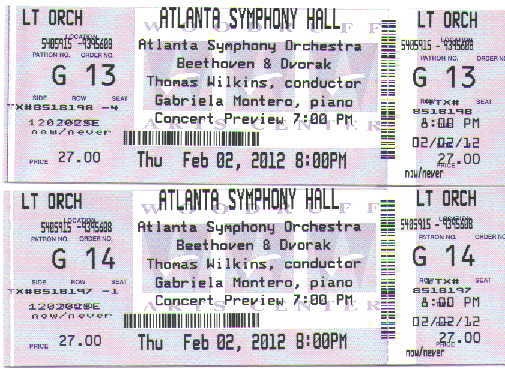 Started our ASO season with Beethoven, Elgar, Britten, and Dvorak. Orchestra left this season. Score!