23 March 2010
Where was I?
March 3rd went to see the documentary on gig posters called Died Young, Stayed Pretty at The Plaza. Spoke with the director and purchased a copy afterwards. The characters were entertaining and good editing, but the subject wasn't fully examined (what are the copyright concerns? what is the history? are there regional differences?). Still, entertaining.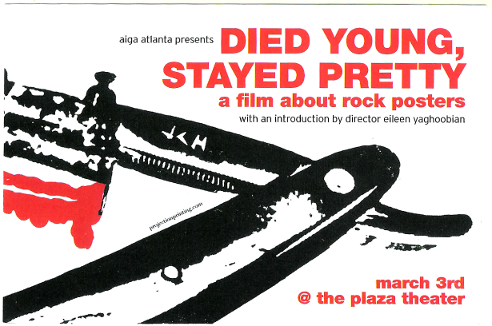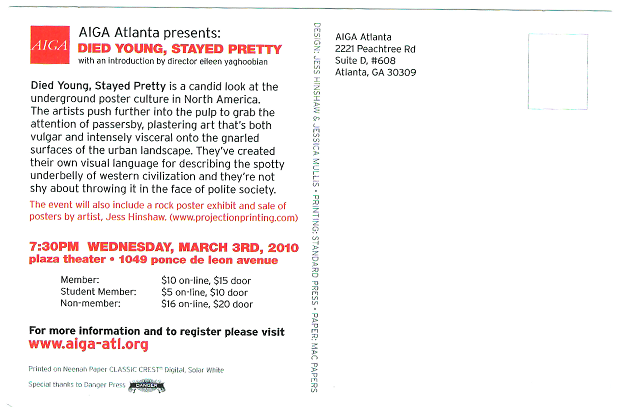 Shakespeare Tavern on the 10th to see a dramatic reading the Two Gentlemen of Lebowski. They did a more active read-through than expected with some bounding about the stage and frequent White Russian refills for The Dude. It worked perfectly as both Shakespeare and Coens. We, and most of the crowd, were in tears throughout.
ASO on the 12th with the Liszt 2nd Piano Concerto and Petruchka (plus a Beethoven overture). This was a nice complement to January's Rite of Spring and last November's season opener with Garrick Ohlsson performing Rachmaninov 3rd. The piano in Petrushka seemed too muted (says the pianist). Otherwise nice.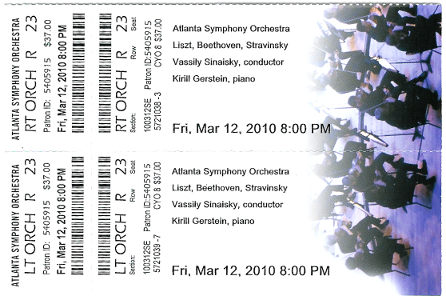 Friday the 19th was hanging out at the Cheetah where Lisa got a signed pic two years before. Only excitement this year was dropping my phone on the way home and having to replace the battery. :-/